Are Google My Business Descriptors for Your Carlsbad Business Done?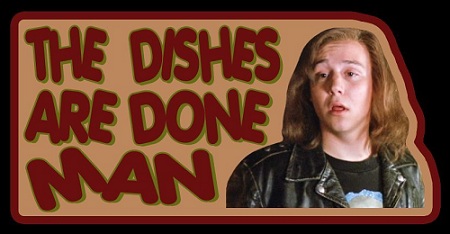 Earlier this month – on December 2nd – Google rolled out another major update to their Google My Business guidelines.
OK, maybe guidelines should be titled, "never concrete and subject to change suggestions we can possibly penalize you for," but that's another argument – one none of us will win.
As stated by Google,
Following these guidelines helps avoid common problems, including changes to your information, or, in some cases, removal of your business information from Google.
So what's the story, what do Carlsbad businesses need to know in order to secure their Google My Business page(s) ranking?
Basically it's a name recognition thing, but first a little background.
Google had always suggested (read: mandated), that the business name with regards to the Google Places, Google+ Local, or Google My Business listings, always be consistent with the real-world business name.
For example, something like John Q. Public, D.D.S. was the suggested business name under Google My Business guidelines if in fact the dental practice was on the books (corporate entity name/DBA) as such.
Then earlier this year, (February 2014 to be exact), Google announced that business with Local pages (ones that appear in search results & maps – as opposed to Brand pages which do not get indexed in maps or "local pack" results) were allowed to use what they called descriptors in their business name.
What's a Descriptor?
An example of a descriptor for a dental practice Google My Business page would be something like, Dogpatch Family Dentistry: John Q. Public, D.D.S. – with Dogpatch Family Dentistry being the descriptor.
Fast forward to December 2014, and we have witnessed yet another flip-flop by Google with regards to their guidelines for local business pages. At this time, Google only deems solo practitioners as those worthy of still using the descriptors attributes in the business name.
This is how they lay it out for all the solo Carlsbad practitioners out there to play it out…
According to the guidelines you can review here, solo practitioners' Google My Business pages should be titled using the following format: [brand/company]: [practitioner name].
So say if yours is a mutli-doctor practice (or real estate office, law office…), each "practitioner" is still allowed a specific Google My Business page – given they actually maintain office hours that jibe with what their listing communicates.
Here's exactly what Google has to say on the subject:
Individual practitioners (e.g. doctors, lawyers, real estate agents)

An individual practitioner is a public facing professional, typically with his or her own customer base. Doctors, dentists, lawyers, financial planners, and insurance or real estate agents all are individual practitioners. Pages for practitioners may include title or degree certification (e.g. Dr., MD, JD, Esq., CFA).

An individual practitioner should create his or her own dedicated page if:

He or she operates in a public-facing role. Support staff should not create their own page.
He or she is directly contactable at the verified location during stated hours.

A practitioner should not have multiple pages to cover all of his or her specializations.
What Does All This Mean to Carlsbad Businesses Trying to DIY Their Google My Business Page(s)?
First off, don't do that!
Either your website company or someone specifically tasked with maximizing your local seo impact should be handling this for you. I can go ahead and pull my own tooth like an Extreme Cheapskate…and I can also shoot myself in the foot, but that doesn't mean either one are in my best interests.
How this recent Google My Business update news relates to Carlsbad businesses is as follows:
Descriptors are no longer allowed, except in the case of solo practitioners – in which case the only acceptable business name must be formatted like this: [Practice]: [Practitioner].
Categories should be the most specific category, not the most general one – for example, if you're a divorce attorney choose "Divorce Lawyer" as opposed to the more general "Law Firm" as your primary.
Maintaining practice name and category consistency with;multi-location chains.
Practitioner's pages, in multi location practices should have their name only and not the name of the practice.
Is Your Carlsbad Business In Compliance with the Latest Google My Business Updates?
If these directions are a bit confusing for you, don't worry – you're not alone.
It's difficult to keep up with all the guideline changes, algorithm updates, and best practices for establishing the local dominance as it relates to a local search for products and services your Carlsbad business offers.
But that's OK, we got your back.
You can always just toss out a lifeline and reach out to me personally, I'll be happy to dole out some free advice – just don't be surprised if you hear a boatload of other recommendations to maximize your local search availability for your business.
And for those local business owners either looking for some foundational info on using Google My Business for your Carlsbad biz or seeking a DIY solution, check out the video below and be sure to download the free quick-start guide that you can use as a reference point.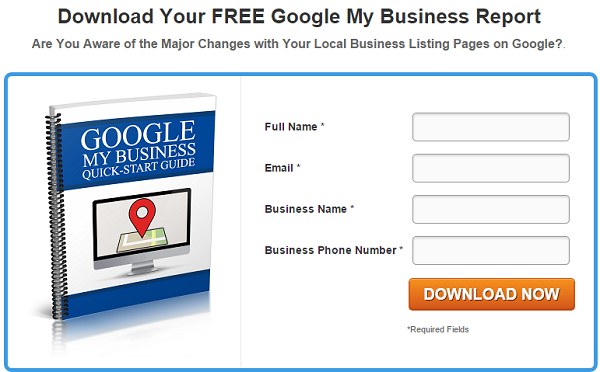 Image credit: theinstance.net